More Miracles of Allah {SWT}

__________________________________________________________________________________________________________________________________________

__________________________________________________________________________________________________________________________________________

Nasheed, Songs and Videos in honor of Islam and the Prophet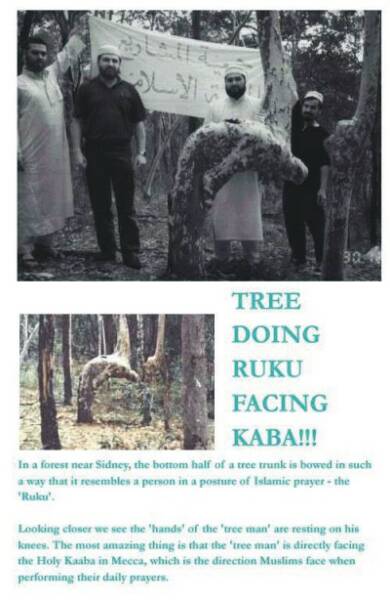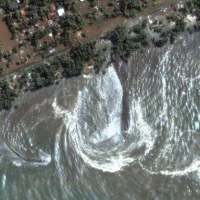 Satellite Picture of the Tsunami in Sri-Lanka:

The Waves form of the Holy Name "ALLAH" in Arabic.

This imagery of waves following the tsunami has been reported by some to resemble the spelling out of the name 'Allah' in Arabic.   The images have been taken by the Digital Globe Quickbird Satellite (Image source: DigitalGlobe).

________________________________________________________

Image du Tsunami au Sri-Lanka:

Les Vagues ont la forme du Nom Divin "ALLAH" en Arabe.

Cette image des vagues qui ont frappe la cote du Sri-Lanka ont ete prises par le Satelite Quickbird de Digital Globe.  Les images ont ete presentees par Mr. John Pike (
lire ici
), le Directeur de Global Security, une organisation de la Defence Americaine.  Les images sont disponibles sur le site de Global Security
en suivant ce lien
.
Une pierre en parfaite prosternation

"Allah" apparait dans le ciel.

A member of our team (SufiSound.com), who was in Senegal when this fish was discovered, confirmed this Miracle.

Un des membres de notre equipe (SufiSound), qui etait au Senegal lorsque ce poisson fut decouvert, confirma ce Miracle.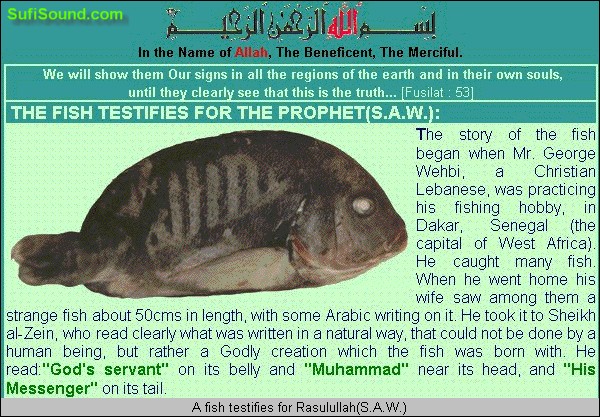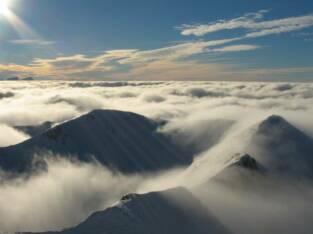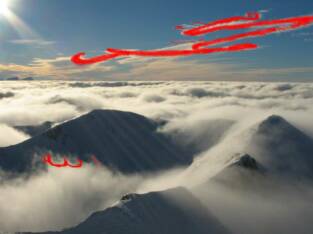 "Muhammad" appears on a wallpaper

This miracle was discovered by Ahmet Ozbas from Grenoble, France.  Ahmet was looking for a wallpaper when he found this amazing discovery.  He immediately emailed us his recent finding (March 12, 2006). 

You may reach him by
email
to confirm the miracle.
"Mouhammad" apparait sur une image de fond d'ecran

Ce miracle a ete decouvert par Ahmet Ozbas de Grenoble, France.  Ahmet cherchait un wallpaper pour son ordinateur lorsqu'il tomba sur cette magnifique decouverte.  Il nous a aussitot envoye cette decouverte recente (12 Mars 2006).

Vous pouvez contacter Ahmet par
email
pour confirmer ce miracle.